About Us
Roofing Experts that Have You Covered
Working with contractors and insurance companies can feel daunting — especially when the "roof talk" goes over your head. Saint Louis Residential Roofing was formed by two expert home builders that shared a vision of a better way. On top of impeccable quality and specialized expertise, we take special care to have genuine interactions and advocate for each of our customers — creating life-long relationships out of one-time transactions. Whether you're seeking a roof, a skylight or siding, our roofing experts will be there to lend a hand with a smile.
Our Pillars
01

White-Glove Service

We are the Saint Louis roofing experts that take care to provide impeccable service with unmatched attention to detail. Quite simply, we will manage insurance claims and the installation process from start to finish. We perfect each nook and cranny of our work so that every roof replacement or repair will weather the storm.

We are in the business of hands-on customer service and a high-quality experience.
02

A People First Process

We've reimagined what it means to be roof replacement experts. Our team prioritizes a sense of security for every homeowner through extensive communication every step of the way. Our mission is to create long-term relationships in the St. Louis community by delivering a white glove experience.
03

Specialized Expertise

We install roofing, siding and more that stands the test of time. Our approach of "doing it right the first time" allows you to enjoy your home without worry.
Why People Choose Us
Your roofers should care just as much for you as they do for the roof over your head – and Saint Louis Residential Roofing was founded on that belief. Aside from an exceptional final product, we strive to leave each customer with a feeling that they were listened to, advocated for and ultimately valued. We ensure our customers feel confident through our:
Fully Licensed Insurance Specialists
Leading Manufacturer Warranties
Financing Options (including low-interest and zero-down offers)
Quality Products
Seasoned Roofing Contractors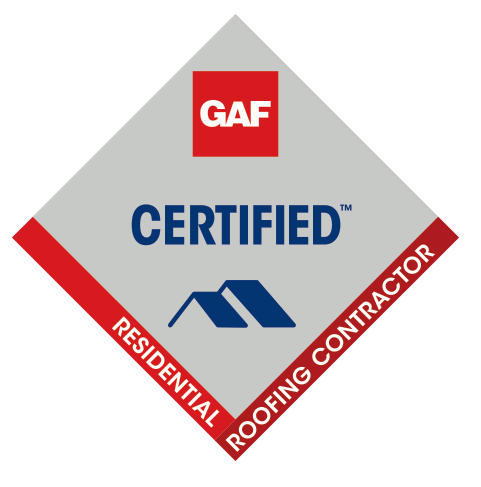 Commercial Beginnings
Saint Louis Residential Roofing grew from Saint Louis Roofing Co., a commercial roofing company. With more than 170 years in commercial roofing replacement and repairs, we decided to put roofs over the heads of the city's homeowners. Our Saint Louis roofing experts provide both consultancy and installation expertise to 13 metro areas in both Missouri and Illinois.

Meet Our Team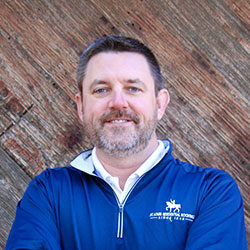 Chris Jones
A self-starter and detail-oriented person, Chris Jones takes a hands-on approach to business. He was raised by a small business owner and a grade school principal, making him value both education and accountability. Chris has flipped the narrative of business practice, prioritizing customer satisfaction and open communication over growth. 
Chris jump started his experience by opening his own painting company, focusing on high-end, intricate projects. His business grew under the mentality of understanding customer needs and adapting to fit them. Soon after, he was tapped by a leading home builder to create and manage a new division. Chris led the division from inception and allowed it to grow exponentially. The parent company saw his success and promoted him to the homebuilding division. There, Chris worked in all aspects leading teams in sales, estimates, land development, land acquisition, brokerage and business management. His success eventually opened the door to new opportunities in construction. 
Saint Louis Roofing, a highly respected and perhaps the oldest roofing contractor in the region, was ready for new ownership and an adaptation to the modern world. Chris took on the opportunity and has never looked back. He grew the company on a foundation of overall quality and projects flooded in — power plants for Ameren, a General Motors assembly plant, multiple projects with the St. Louis Archdiocese and more. 
Chris became well-known throughout the Saint Louis region for being a roofer and was encouraged to begin residential roofing. Along with childhood friend Rob Eilermann, he created Saint Louis Residential Roofing. Partnered together, the two have spent years providing safety and security to both city and suburban homeowners.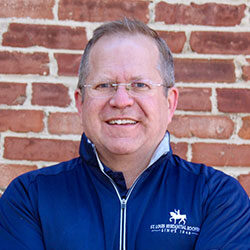 Rob Eilermann
The son of a small business owner and an educator, Rob Eliermann was raised to understand the value of hard work and customer service. His childhood was filled with selling newspapers and mowing lawns, spurring his entrepreneurial spirit. Rob came to understand that communication should remain at the forefront of all business practices and made that his mission as he entered the working world. 
Early on in his career, Rob became the multi-hat wearer at a leading local homebuilder. He personally established the company in new regions, bringing a warm experience to all those he interacted with. Rob eventually took charge of sales and marketing in five different markets with a sales team of over 120. Though successful, he still held a fire for entrepreneurship in the back of his mind. 
With childhood friend Chris Jones, Rob formulated a plan to provide Saint Louis area homeowners with the best roofing products and an incredible experience to match. 
Together, they set off to create a "white glove" residential roofing company that values interpersonal interactions — now known as Saint Louis Residential Roofing. 
Rob strives to lead customers through every step of the roofing process and take away from the stigma of large investments being a hassle. He believes that people are drawn to Saint Louis Residential Roofing for not only the best product, but the experience that comes with it.
Explore St. Louis Residential Roofing
After a nasty storm, I was worried my insurance wouldn't take my claim. The St. Louis Residential Roofing team put me at ease and quickly helped me through the insurance process. Thank you Chris and Rob — my new roof is beautiful!
St. Louis Residential Roofing changed my view on roofing companies. From start to finish, they made the process simple. I met with them once and they took it from there.
We appreciated St. Louis Residential Roofing's honesty after their inspection of our roof, and the weather report they sent was amazing. We would definitely recommend Rob and Chris and the company they represent.